De ongelijkheid groeit, ook binnen ons land. Ondertussen proberen centrale banken de hoge inflatie te beteugelen met renteverhogingen. In 2023 kwamen meerdere banken in de VS en Zwitserland hierdoor in de problemen. Overheden en centrale banken wisten met reddingspakketten ternauwernood een domino-effect van omvallende banken te voorkomen. Maar voor hoe lang en tegen welke kosten? Met dit project laat Follow the Money zien waarom financiële instabiliteit, groeiende ongelijkheid en de trage verduurzaming van de economie niet los zijn te zien van de inrichting van ons geldstelsel.
Om onze democratie te wapenen tegen de macht van het grote geld is allereerst een beter begrip van ons geldstelsel vereist. Thomas Bollen en Martijn Jeroen van der Linden, de vaste auteurs van Follow the Money over geldzaken, werkten daarom de afgelopen twee jaar samen met cartograaf Carlijn Kingma om dit complexe onderwerp toegankelijk te maken.
We brengen het geldstelsel in kaart aan de hand van de metafoor 'geld als water' en verkennen alternatieven voor een rechtvaardiger stelsel. We nemen je mee op ontdekkingsreis achter de façades van de financiële wereld, langs onzichtbare geldstromen en verborgen krachten en het strijdtoneel waar de toekomst van ons geld wordt beslecht.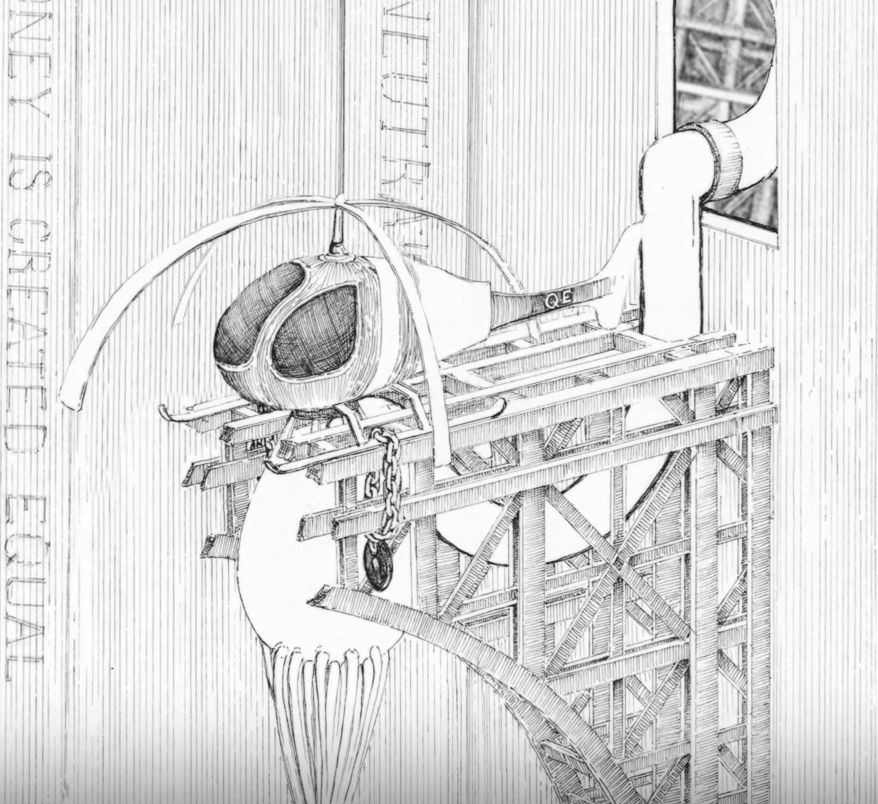 Een kanaal tussen de centrale bank en burgers waarmee de geldhoeveelheid zou kunnen worden beïnvloed, is helikoptergeld. De centrale bank kan alle burgers hetzelfde bedrag geven, alsof je het over de samenleving uitstrooit. Want zou het niet effectiever zijn wanneer dit geld rechtstreeks bij burgers belandt, in plaats van erop te vertrouwen dat het via de private banken zal doorsijpelen?
https://www.ftm.nl/tekst-video-winst-privaat-kosten-publiek-waterwerk