Exactly seven years ago, the President of the European Central Bank, Mario Draghi, pledged the ECB would do "whatever it takes" to preserve the euro. Those few words will be remembered as a decisive step towards the end of the Eurozone crisis, as it paved the way for the launch of quantitative easing (QE).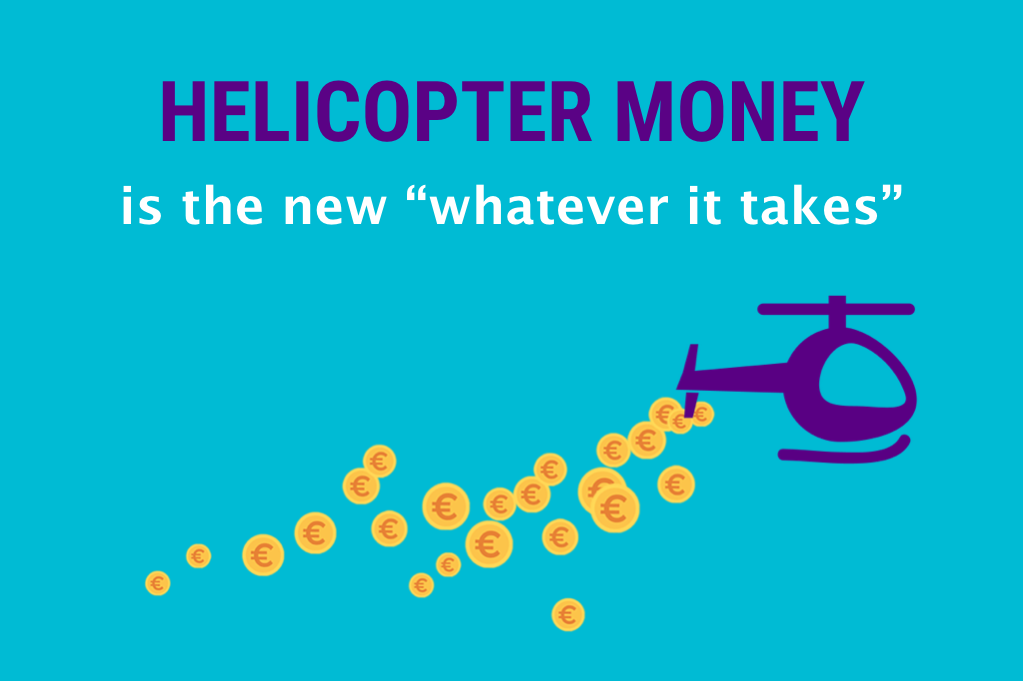 But QE only managed to push the problem further down the road, and the ECB is once again worried about an economic slowdown. This month, the ECB has announced that it will consider more policy support to the Eurozone economy, including relaunching QE.
Some voices are saying the ECB should start buying equity stocks [1] as part of quantitative easing. This is what Blackrock (the world's largest asset manager) suggested last week. Everyone can guess who would benefit most from this.
We, on the contrary, argue that 7 years after Draghi's heroic "whatever it takes" speech, more of the same policies will not be good enough anymore. The European Central Bank needs to find new ways that will benefit all citizens, not just the banks, asset managers and the financial and corporate elite.
The ECB should clearly commit to deploying "helicopter money" – direct transfers of newly created money to EU citizens – if it needed to. Read why helicopter money is the new "whatever it takes" here.
Please share this article on social media